Een initiatief van :
Stichting Food-Info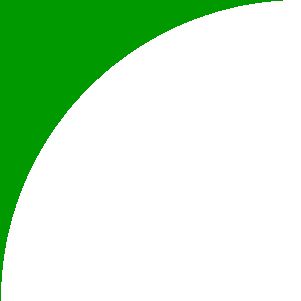 Food-Info.net> Producten > Zuivelproducten > Kazen
Een overzicht van de belangrijkste kazen
Deze lijst is grotendeels gebaseerd op http://lynnescountrykitchen.net/kitchen/cheese.html , en http://www.lowell.edu/users/grundy/cheese.html
De lijst is nog niet geheel vertaald. Wel zijn bij een groot aantal kazen inmiddels links opgenomen naar een file met meer achtergrondinformatie. Deze informatie is al wel in het Nederlands en, tenzij anders vermeld, afkomstig uit het boek : Kaas, alle informatie voor de liefhebber, van Judy Ridgway uit 1999.
ABERDEEN CROWDIE
Een verse jonge kaas, vergelijkbaar met cottage cheese uit Engeland en Schotland. Soms met karwijzaden.
ADELOST
Een Zweedse blauwschimmelkaas van koemelk.
ALENTEJO
Een Portugese kaas van geitenmelk, of een mengsel van geiten-, schapen- en/of koemelk.
ALSATIAN MUENSTER
Een scherpe Franse kaas. Al sinds de middeleeuwen door monnikken gemaakt.
ALTEMBURGER
Duitse milde halfzachte geitenkaas.
AMERICAN
Zeer flauwe licht gele Amerikaanse smeerkaas, vooral gebruikt voor sandwiches en op brood.
APPETITOST
Een Deense half-harde kaas, gemaakt van karnemelk. Smaak is nootachtig en bevat vaak karwijzaad.
ARAKADZ
Een Russische schapenkaas. Half-hard met een nootachtige smaak.
ARDENNES HERVE
Een zachte dessertkaas uit Belgie.
ASADERO
Een zachte kaas, meestal gemaakt in de vorm van draden ('spaghetti') uit Mexico. Ook wel Oaxaco genoemd. Makkelijk te smelten.
AUVERGNE (ook Bleu d'Auvergne)
Een Franse blauwschimmelkaas van koemelk.
AZEITAO
Een rijke Portugese zachte geitenkaas.
BABY GOUDA
Vooral in Amerika populaire kleine Goudse kaas (zie Gouda)
BACKSTEINER
Zeer aromatische Duitse kaas, gemaakt in de vorm van bakstenen.
BARBACENA
Harde Braziliaanse witte kaas.
BARBEREY
Ook bekend als Fromage de Troyes. Een zeer aromatische Franse kaas.
BATH CHEESE
Een zachte Engelse roomkaas met een milde delicate smaak.
BATTELMATT
Een Zwitserse kaas, vergelijkbaar met Tilsiter.
BAYRISCHER BIERKÄSE (zie Bierkäse)
BEAUMONT
Semi-soft French cheese. Mild and creamy, much like Brie.
BEJA
Portugese schapenkaas. Het is een zachte kaas, die harder wordt gedurende de rijping. De smaak verandert ook van mild tot pikant. Redelijk zoute kaas.
BEL LAGO
Halfzachte Zwitserse kaas met een fijne smaak. .
BELLELAY
Zwitserse halfzachte kaas, die lijkt op Gruyère. Ook wel Tete de Moine genoemd.
BELLETOILE
Een milde zeer romige Franse kaas.
BERGQUARA
Een Zweedse variant op Gouda.
BERLINER KUHKÄSE
Een zachte Duitse kaas met karwijzaden. .
BERTOLLI
Een harde Italiaanse schapenkaas .
BIFROST
Witte Noorse geitenkaas.
BITTO
Een Zwitser-Italiaanse half-harde kaas. Vergelijkbaar met Fontina. Wordt bij rijping steeds harder en aromatischer.
BLARNEY
Een Ierse half-zachte kaas met een noot-aroma.
BLAUSCHIMMELKÄSE
Algemene term voor Duitse blauwschimmelkazen.
BLEU
Een vrij algemene benaming voor diverse Franse blauwschimmelkazen.
BLUE d'AUVERGNE
Een Franse blauwschimmelkaas van koemelk.
BLEU de GEX
Een Franse blauwschimmelkaas van koemelk.
BLUE
Engelse of Amerikaanse blauwschimmelkazen gemaakt van koemelk en de schimmel Penicilliium roqueforti .
BLUE DORSET of BLUE VINNEY
Een Engelse blauwschimmelkaas van koemelk.
BOERKÄSE
Een Amerikaanse half-zachte romige kaas van koemelk. Ook met karwijzaad en gerookt.
BOLA
Een half-zachte Portugese kaas van koemelk.
BONBEL
Een half-zachte vrij flauwe Franse kaas.
BONDANE
Een Franse geitenkaas uit de Tomme familie. Kan van vette of halfvolle melk gemaakt worden.
BONDOST
Een stevige milde Zweedsekaas. Vaak wordt er karwij of komijn toegevoegd.
BRANDKÄSE
Een Duitse kaas gemaakt van zure melk. Vaak gemengd met boter en gerijpt in oude biervaten en regelmatig met bier overgoten.
BRESSE BLEU
Een Amerikaanse zachte romige blauwschimmelkaas.
BRICK
Een harde Amerikaanse kaas, ook wel beer cheese genoemd. Geel en met een scherpe smaak.
BRINDZA
Slowaaks-Russisch. Een zachte romige en zoute kaas van schapen of geitenmelk. Uit de feta familie.
BROCCIO
Vergelijkbaar met Bricotta, maar van geiten of schapenmelk.
BURRATA
Deze zachte roomkaas wordt als een van de beste kazen ter wereld beschouwd. De oorsprong is Apulië, in Zuid Italië. De kaas lijkt op een grote mozzarella van ongeveer 500 gram. Oorspronkelijkgemaakt van buffelmelk, maar tegenwoordig van koemelk. De kaas heeft een romige boterachtige smaak en heeft een hoger vetgehalte dan mozzarella.
BUTTERKÄSE
Hoewel de naam van deze Duitse kaas anders vermoed, wordt er geen boter toegevoegd aan deze kaas. De smaak heeft, door het vetgehalte van 45%, echter wel een boterachtig aroma. Goed te gebruiken als smeltkaas.
CABOC
Schotse roomkaas, met hoog vetgehalte. Vaak gemengd met roggemeel voor een meer nootachtig aroma.
CABREIRO
Een Portugese kaas, gemaakt van een mengsel van schapen- en geitenmelk. De smaak is zacht, maar wordt scheper gedurende de rijping.
CABRINNETI
Een zachte Deense dessertkaas.
CABRION
Een Franse geitenkaas, die gerijpt wordt tussen lagen druivenschillen.
CACHAT
Franse kaas van geiten- of schapenmelk. Wordt vaak gemengd met wijn of brandewijn voor een extra smaak.
CACIOCAVALLO
Een stevige vettige Italiaanse kaas met een bruinige korst en een rook-aroma. Het lijkt op Provolone en wordt harder bij rijping.
CACIOFIORE UMBRO
Een zachte Italiaanse kaas gemaakt van magere koemelk. Wordt altijd heel jong gegeten en heeft daardoor ook een milde smaak.
CACIOTTA ROMANA
Een Italiaanse verse jonge kaas van een mengsel van schapen- en koemelk. Wordt ook veel gebruikt om mee te koken of wordt licht in olijfolie gebakken.
CACIOTTA TOSCANA
Een algemene naam voor zachte kazen uit Toscane, in Italië. Kan van koe- geiten- of schapenmelk gemaakt zijn.
CAERPHILLY
Een milde kaas uit Wales met een delicate smaak. Half-hard tot hard. Kruimig en licht zout.
CAMEMBERT
Een van de meest bekende Franse kazen. Zacht en romig, vergelijkbaar met Brie maar met een sterkere smaak.
CANESTRATO
Een gerijpte Siciliaanse kaas van schapenmelk met een sterke smaak.
CAPRICE des DIEUX
Een Franse zeer romige kaas met een aangename smaak.
CARRE FRAIS
Ook bekend als Gervais. Een Franse zoete romige kaas.
CASERA
Een zoute geitenkaas uit Turkije en Griekenland. Vergelijkbaar in smaak met Fontina.
CASHKAVALLO
Een kaas die gemaakt wordt in diverse Balkanlanden. Lijkt op Caciocavallo.
CASTELO BRANCO
Een Portugese kaas van schapenmelk. Lijkt op Queijo da Serra en wordt meestal gegeten na lange rijping.
CEDULAIT
Een Franse kaas die sterk lijkt op Ricotta. Aangename smaak en een vetgehalte van 20%.
CHABICHOU
Een zachte Franse geitenkaas.
CHANAKH of KLUKH PANIR
Zoute Russische zachte kaas van koe- of schapenmelk. Van de feta-familie.
CHANTELLE
Een half-zachte rijpe Franse kaas.
CHILCHIL
Harde zurige Russische kaas lang gerijpt in zout water, moet daarom voor gebruik eerst gespoeld worden.
CHRISTIAN IX
Een half-harde Deense kaas van halfvolle melk en met komijn.
COEUR à la CRÈME
Zachte Franse roomkaas met een aangename smaak. Een dessertkaas.
COIMBRA
Een Portugese half-harde scherpe en zurige kaas, meestal van geitenmelk.
COLORADO BLACKIE
Een Amerikaanse variant van Cheddar uit Colorado en met een zwarte korst.
COON CHEDDAR
Een rijpe en droge vorm van Cheddar. Kruimelig en zeer licht geel tot wit.
COOPER
Een Amerikaanse kaas, vergelijkbaar met Cheddar.
CORNHUSKER
Een Amerikaanse kaas, vergelijkbaar met een milde variant van Cheddar.
COROLLE
Een Franse zeer romige kaas met een beetje wrange smaak.
COTTAGE CHEESE
Ook bekend als Hüttenkäse. Zeer jonge kaas met een zee rmilde smaak. Wordt gebruyikt als broodbeleg of in allerlei gerechten.
COTTENHAM
Een Engelse romige half-harde kaas. Komt ook voor in een variant met blauwschimmel.
CREAM CHEESE
American. Mild and buttery. Soft, smooth and white. An acid curd cheese that is very high in fat content. Highly perishable and never ripened. Used for dessert, sandwiches, salads and as an ingredient in cooking. Goes well with jelly and crackers.
CREAM HAVARTI
Een extra romige variant van Havarti.
CREMA DANIA
From Denmark . Also known as Crema Danica. A soft triple-crème dessert cheese that is buttery and full-flavoured. A truly great cheese.
CRÈME CHANTILLY
A French dessert cheese that has a soft, delicate flavour.
CRÈME de GRUYERE
A French cheese that is ripened and soft. The flavour is like Gruyere and the consistency is like Camembert. Delicious with fruit and crackers.
CREOLE
American. Soft unripened cheese made of cottage cheese and cream.
CRESCENZA
A traditional cheese from Lombardy, with at least 50 percent fat content made with whole cow's milk. Eaten as fresh as possible, as it spoils quickly.
CROISSANT DEMI-SEL
Also known as Demi-Sel. French. Salt cured, double-crème dessert cheese in a crescent shape.
CURWORTHY FARM
Een half-harde Engelse kaas met een smaak vergelijkbaar met Goudse kaas.
DAISY
Een milde variant van Cheddar kaas.
DANISH CRÈME SPECIAL
Denmark . Triple-crème. Dessert cheese. Delicate and soft.
DAUPHIN
French. Flavoured with tarragon and powdered cloves.
DELICE de FRANCE
A bulk Camembert from France . Not as good as true Camembert.
DEMI-SEL
French. A fresh cream cheese.
DEMI-SUISSE
French. An export version of the Petit-Suisse.
DERBY
English. Close-textured and firm. Mild when young. Some Derby has a green coloring, indicating the addition of sage.
DEVONSHIRE
English. Soft, unripened cream cheese made from Devonshire cream.
DOLCELATTE
Also known as Sweet Gorgonzola. Aged only slightly and meant to be eaten when young. The flavour is mild, delicate and sweet. But left to age, it takes on a more potent flavour, similar to regular Gorgonzola.
DOUBLE-CRÈME
All soft, ripened cheese containing 60% butterfat.
DOUBLE GLOUCESTER
English. Firm, ripened cheese. Mellow. Pale in color. Higher in butterfat than regular Gloucester . Sharp taste that goes well with apples.
DUNLOP
Scottish. Firm, sharp and flaky. Pale, almost white. Pronounced flavour, similar to Cheddar. A good eating cheese.
EDAM .
EDELPILZKÄSE
Een Oostenrijkse blauwschimmelkaas met hoog vetgehalte. Kruimelig na rijping.
EDIRNE
Turkse half-harde witte schapenkaas.
ELBING (ELBINGER)
Harde Duitse scherp smakende kaas.
EMMENTHALER (EMMENTHALER OR EMMENTALER)
ERBO
Een Italiaanse blauwschimmelkaas, vergelijkbaar met Gorgonzola.
ESROM .
EVORA
Een bekende Portugese kaas van schapenmelk. Zacht als jonge kaas, maar harder naar mate de kaas rijper wordt.
FIOR di LATTE ABRUZZESE
Made with cow's milk, this is described as the poor relation of buffalo milk Mozzarella; it is similar in appearance, produced in oval shapes and braids. It is used as a table cheese and a cooking cheese, especially in regional dishes, in much the same way as Mozzarella.
FONTAL
Een Amerikaanse variant op Fontina.
FONTINELLA
The family of Fontina but firm enough to grate and with a sharper flavour.
FORMAGGIO GRANDUCA
Delicate and creamy. Soft cheese, similar to Brie but not as moist.
FRIESE KRUIDNAGELKAAS
Een Nederlandse harde kaas met kruidnagels al dan niet met komijn.
FRIULANO
An Italian Cheddar. Piquant.
FROMAGE BLANC
The simplest of French cheeses. A fresh white cheese that is rarely imported. Mild flavour.
FROMAGE de CHEVRE FRAIS
A French goat's milk soft, spoonable cheese. A lovely topping for fruit.
FROMAGE des PYRENEES
A French semi-soft sheep's milk, flavoured cheese. Mild. A great eating cheese.
FYNBO
From the island of Fyn, Denmark, Fynbo is produced with pasteurized milk and ferments. The cheese is shaped like a cylinder and weighs approximately 4 lbs.
GAISKASLI
Goat's milk cheese that is soft and delicately flavoured. Produced in Germany and Switzerland .
GAMMELOST
Een Noorse platte kaas van zure melk. Kruimelig en meestal met blauwschimmel.
GARDA
Een Italiaanse zachte dessertkaas.
GEROME
French. Semi-soft, ripened cheese. Made from whole milk, with a brick-red rind, similar to Alsatian Munster in flavour. May contain anise, fennel or cumin seeds.
GERVAIS
French. Double-crème, soft, cheese. Ripened, delicate flavour, similar to Camembert. A variation of Petit Suisse.
GOMOST
Een Noorse romige kaas van koe- of geitenmelk.
GOYA
Een harde Argentijnse kaas, geel met een notige smaak.
GRADDOST
Een Deense half-harde milde zoetige kaas.
GRATTE PAILLE
Een Franse zeer romige kaas met een aangename sterke smaak.
GRIS de LILLE
Een half-zachte Franse kaas, een variant of Maroilles.
HABLE CRÈME CHANTILLY
Een rijke zachte Zweedse kaas, gemaakt van room.
HAND CHEESE
Een Amerikaanse kaas van Duitse oorsprong. Oorspronkelijk met de hand gemaakt. Zeer scherp en vaak met toegevoegde kruiden.
HARZERKÄSE
Scherpe Duitse kaas, verglijkbaar met Limburger en vaak met toegevogde komijn of karwij-zaden.
HAVARTI
Een milde rijke romige Deense kaas.
HERKIMER
Een Amerikaanse variant van de Cheddar.
HERRGARD
Een half-harde Zweedse kaas, met een smaak tussen Gouda en Emmentaler.
HERVE
Belgian soft cheese that is flavoured with tarragon, parsley, and chives. Similar to Limburger.
HILLEROD
Danish firm cheese, best after two or more years of aging. It is as mild as Emmentaler with a sharp aftertaste like that of aged Cheddar.
HOLSTEINER MAGERKÄSE
Germany . Made from skim milk and buttermilk. Semi-firm.
HOPFENKÄSE
German. Often blended with beer, caraway seeds or milk.
ILHA
Een op Cheddar lijkende kaas uit de Azoren.
INCANESTRATO
Italy or Sicily . The curd is pressed in wicker baskets, so the imprint of the wicker is left on the cheese. Called Pecorino Incanestrato if made from ewe's milk alone. Quite often it is made with a mixture of ewe's, goat's and cow's milk. Pepato Incanestrato has black pepper added.
JALAPENO
Mexican semi-soft cheese. White and creamy.
JARLSBERG
Mild and nutty, a firm cheese. One of Norway 's best. Although softer and sweeter, it is an excellent substitute for Emmenthal. Used for sandwiches and snacks. Goes with fresh fruit and bread.
JOCKBERG
Made of mixed cow's and goat's milk. A Tyrolean mountain cheese.
KAISERKÄSE
German. Mellow, firm, bright-yellow.
KAJINAK
Also known as "Servian Butter." A cream cheese made from sheep's milk, soft and buttery. Its origin is Turkey and the Balkan countries.
KANATCH OR MKLATS PANIR
The Armenian national cheese. A pleasant, sharp taste, similar to Roquefort.
KASHKAVAL
Greek. Made from sheep's milk or goat's milk. Creamy when young, when aged; grated. Smoky flavour.
KASSERI
A Greek cheese made of sheep's milk. Stronger tasting than the Warsawski. The American version is flavoured more like a cross between Parmesan and Cheddar, and is said to be far superior to the Greek.
KEFALOTYRI
KLOSTERKÄSE
Finger-sized German cheeses. Serve with beer.
KOCHENKÄSE
Luxembourg . A salt-free cheese, firm and bland.
KOMIJNENKAAS
Nederlandse kaas met komijn en/of anijszaad.
KONIGTSKÄSE
German. Semi-soft cheese similar to Bel Paese.
KOPANISTI
Sheep's milk cheese, often blue-veined. Spreadable. German.
KRAUTERKÄSE
Switzerland or Germany . Made of skimmed milk with the addition of herbs. Similar to Schabzierger or Sapsago.
KUMINOST
Norwegian cumin-flavoured cheese.
KUMMELKÄSE
Flavoured with caraway seeds and Kummel; good with beer. German.
KUMMINOST
Swedish cumin flavoured cheese.
L'ARTISAN FROMANGER
Een vrij flauwe fabrieks-Camembert
LABNEH
Een Syrische kaas van zure melk.
LE DELICE DE BOURGOGNE
Een zeer romige Franse, licht zoute kaas. Vergelijkbaar met Brillat-Savarin.
LE ROI
Een Amerikaanse half-zachte kaas met een pikante smaak en licht gele kleur.
LEIDEN / LEIDSE KAAS
LIEDERKRANZ
Een Amerikaanse gewassen kaas met aangename smaak en licht-oranje korst. Vooral gebruikt voor salades en op brood.
LIPTAUER (LIPTOVSKÝ SYR)
Een witte kruimige schapenkaas uit Midden-Europa (Duitsland, Oostenrijk, Hongarije, Slowakije)
LIVAROT .
LONGHORN
Een milde Amerikaanse variant van Cheddar.
LORRAINE
Een Duitse stevige kaas, vaak met pistache noten of pijnboomzaden.
MAGERKÄSE
Een magere Oostenrijkse half-harde kaas.
MANTECA
Een Italiaanse flesvormige harde kaas. Ook wel Mantecho of Mantega genoemd.
MARIBO
Een stevige milde Deense kaas. Smaak wordt sterker na rijping.
MARIO BLANCO
Een Italiaanse zachte smeerbare kaas.
MASCARPONE
Italian. Incredibly rich triple-crème cheese. Sweet, with a delicate flavour. Resembles clotted cream in appearance. Velvety, thick and rich. Beaten or whipped. The fresher, the better. Used a great deal in the same way as cream, with fruit and cakes.
MEL FINO
An unusual Italian dessert cheese. Cross between Bel Paese and Gorgonzola. Blue-veined and creamy.
MIGNOT
Een Franse kaas, vergelijkbaar met Maroilles.
MINNESOTA BLUE
Een Amerikaanse blauwschimmelkaas.
MITZITHRA
Greek. A cheese made from the whey left from Feta. Semi-soft, lightly salted, white in color. May be used as you would Ricotta.
MOLBO
Molbo, made in the Danish region of Mols, is a table cheese with a delicate, light flavor.
MONSIEUR FROMAGE
Norwegian ripened cream cheese, soft and delicate.
MONT d'OR
French. Soft goat cheese, briefly cured.
MONTASIO
Italian cheese made of cow's milk. When young, it is smooth enough to serve at the table, but as it ages, it becomes hard and dry.
MONTLENIS
French. Firm, blue-veined cheese made of a combination of sheep's, cow's, and goat's milk.
MONTRACHET
French. A delicate, young, creamy goat cheese. Mild. Packaged as a log. A great first taste in goat's milk cheese.
MOTAL
Een scherpe Russische kaas van schapenmelk, al dan niet met geitenmelk.
MUTSCHLI
Swiss. Semi-soft, cream-colored cheese. It is mild.
MYCELLA
Danish blue-veined cheese, less sharp than Danablu, pale, cream colored.
NEUFCHATEL
The French cheese of this name is a soft, creamy cheese with a white crust. The crust may be eaten when the cheese is young. The American Neufchatel is never ripened and is more like cream cheese but lower in butterfat and higher in moisture and protein.
NOKKELOST
Norwegian. Loaf cheese, spiced. Made from partly skimmed milk.
ORKNEY
Scottish. A mild cheddar-like cheese, sometimes smoked.
PAGLIA
Swiss blue-veined cheese, similar to Gorgonzola.
PAGLIETTA
Italian. Pungent with a slightly fruity flavour. It will be as moist and runny as Brie when ripe.
PAMPASGRASS
Argentine blue-veined cheese.
PARMA
Italian. A cross between Parmesan and Provolone. Semi-firm to firm cheese that takes more than a year to cure. Usually served in wedges. Great with a red wine.
PARMIGIANO (PARMIGIANO-REGGIANO)
PECORINO ROMANO
Sharp, piquant, often very salty; white, or very pale straw-yellow; dense and has typical "used milk" after taste. Probably Italy 's oldest cheese. Grating is usually required in order for the cheese to melt evenly. Popular dessert cheese and widely used in cooking.
PENNICH
Turkish. Sheep's milk; the curd is packed into sheep or lambskin for curing.
PEPATO
A type of Pecorino; Sicilian. Black pepper is layered in the curd to give it spicy, sharp flavour; crumbly.
PERSILLE des ARAVIS
French. Goat's milk, molded into a cylindrical roll and flavoured with parsley.
PETIT SUISSE
Fresh, double-crème cheese from France . Made of whole milk with added cream and no salt. Creamy and delicate.
PICODON
Een (half-)harde Franse kaas van geitenmelk.
PIORA
Made in the Italian part of Switzerland, similar to Tilsiter.
POONA
United States . Soft, ripened cheese. It is round and flat with a reddish surface, sometimes described as a mild Limburger.
POT CHEESE
Fresh curd, unripened and only lightly broken. Delicate, sour taste.
PRASTOST
Also known as Prestot. Swedish firm cheese cured with whiskey.
PRIMOST
Norwegian. Semi-firm, mellow cheese.
PULTOST
Norwegian. Made of whey and caramelized; sweet flavoured.
QUARGEL
Austrian. Skimmed milk cheese flavoured with cumin.
QUEIJO ARREGANHADO
A mild Portuguese cheese made of ewe's milk.
QUEIJO da ILH
A Portuguese cow's milk cheese. Fine for grating.
QUEIJO PRATO
Brazilian. Firm with a smoky flavour.
QUESO ENCHILADO
Mexican. Firm and aged. Its rind is covered with hot red chili powder.
RABACAL
A Portuguese cheese made of goat's and sheep's milk. Semi-soft.
RAT CHEESE
Amerikaanse term voor oude cheddar.
REQUEIJAO
Portugese boeren schapenmelk.
RIBIOLA
Also known as Robiolini. Italian. A very mild and soft cream cheese. More delicate than the American version of cream cheese.
RICOTTA ROMANA
Firm. An aged version of Ricotta. Good for grating.
RICOTTA SALATA
A version of Ricotta, with more liquid drained off. Consistency of Feta, flavourful and crumbly. Salty.
ROMADURKÄSE
Bavarian soft cheese similar to Limburger but with a less assertive aroma.
ROMANO
Italian. Made of sheep's milk. Salty. When young it is eaten alone. Aged, it is sharp and hard. Use grated as an ingredient in cooking or at the table. The American counterpart is made from cow's milk.
RONCAL
Spanish. Whole cow's milk, a firm close-grained cheese with a sharp flavour.
ROOS
Sheep's milk produced in Iraq by Kurdish tribes; it is molded by hand and ripened in sheepskin bags for 6 months.
SAALAND PFARR
Swedish. The curd is mashed with whiskey before ripening.
SAANEN
Swiss. Hard and dry, rich flavour similar to Gruyere. Used for grating, thinly slicing and melting.
SAGA
Danish. A lovely blue, triple-crème cheese. Young, with a softer flavour than traditional blues because it isn't aged.
SAGE CHEDDAR
American. A natural Cheddar flavoured with sage before ripening.
SAGE CREAM
English. An unripened cream cheese. Green colored from fresh, bruised sage leaves and spinach juice.
SAGE DERBY
English Derby cheese flavoured with sage. A traditional Christmas food in Britain .
SAGE LANCASHIRE
English. A variety of Lancashire . Contains sage leaves.
SAINGORLON
French. Cow's milk cheese, rich, semi-soft, ripened, blue-veined, but delicate in flavour.
SAINT-BENOIT
French. A soft cheese that has been rubbed with charcoal and salt before ripening.
SAINT-IVEL
English. Soft cheese inoculated with the same culture that is used for making yogurt; with curing, develops a flavour like that of Camembert.
SAINT-MARCELLIN
Also known as Bruleur de Loup. French. Soft goat's milk cheese, mild when fresh.
SAINT-PAULIN
A variation of Port du Salut. Created by the Trappist monks of Notre Dame in 1816. Semi-soft when young. In cold countries it will remain that way, but in hot countries it ages to semi-firm consistency.
SARDO
Een harde Argentijnse kaas, vooral gebruikt om te raspen.
SCAMORZO
Also known as Scamorze and Scamorza. A mozzarella-type but more solid. Salty, and may be smoked. Soft when young, firm enough to slice when aged. It is hung from rafters to ripen and is repeatedly rubbed with oil.
SCHABZIEGER
Hard cheese from Switzerland . Sometimes called "green cheese" because powdered clover is added. Made of slightly sour skimmed milk.
SCHIMMELKÄSE
German. Soft, with a white crust. Good added to scrambled eggs.
SCHLOSSKÄSE BISMARCK
Een Duits kaastype, genoemd naar de voormalige kanselier.
SEPTMONCEL
French. Also known as "Jura Bleu." Blue-veined cheese made with a mixture of cow's, goat's and sheep's milk.
SERPA
A prized Portuguese cheese made of sheep's milk. As a young cheese, soft and buttery. With age, it becomes semi-hard and sharp tasting.
SERRA de ESTRELLA
Portuguese. Made of ewe's milk or a combination of ewe's and goat's milk. Soft or semi-soft with an unusual, piquant flavour.
SLIPCOTE English. Soft, fresh, white cheese. Ripened beween cabbage leaves for only a week or two and as rich as butter.
SMOKELET
Norwegian smoked cheese.
SOFT JACK
A young Monterey Jack. Made from whole cow's milk.
SORBAIS
Maroilles variety. Pungent. Bright yellow, with reddish-brown rind.
STEWART
Scottish. Known as the Stilton of Scotland . Lacking the depth of flavour as Stilton, a worthy cheese none-the-less. The blue cheese has a mild flavour; the white, salty.
STEPPENKÄSE
A German cheese, bland and nutty. Low in fat. Eat as is or slice and serve on crackers. Excellent with a Riesling.
STACCHINO
Fresh, soft and creamy. Made from cow's milk.
SVECIA
Swedish. Firm. Sometimes made with caraway seeds.
SWISS
Sweetish; nutty with large holes; deep ivory to pale yellow. Gentle-flavoured, meltable, and easily sliced. Used for dessert, cheese trays, salads, sandwiches, appetizers and as an ingredient in cooking. Goes with fresh fruit and squares of crusty French bread.
SZEKELEY
Hungarian. Soft, sheep's milk cheese that is packed in sheep bladders. Available smoked as well.
TAFFELOST
Norwegian or Danish dessert cheese, semi-soft, creamy white with a red outer rind.
TAMIE
A French semi-soft cheese made of skimmed cow's milk.
TELEMI
Romanian. Made of sheep milk. American Telemi is made of cow's milk. Semi-soft, much like the American version of Mozzarella.
TIGNARD
French. Firm, blue-veined goat's milk cheese.
TIJUANA
Mexican. Firm, pale, but with a hot aftertaste. Hot red pepper is added to the curd before it is aged.
TILLAMOOK
United States . A type of Cheddar, medium to sharp in flavour. A raw milk cheese. The older the cheese is, the more flavour it develops.
TOMA di CARMAGNOLA
Italian. Soft and buttery with a slightly nutty flavour.
TOMAR
Portuguese cheese made of sheep's milk. It has a smoky-nut flavour.
TOMME de SAVOIE
Een half-harde Franse kaas van koemelk met speciale smaak.
TOSCANO
Italian. Sharp cheese made of sheep's milk. Firm, not sliceable. Of the Pecorino family.
TOUREE
Een Franse variant van Vacherin Mont d'Or.
TRADITION de BELMONT
Amerikaanse Brie.
TRECCE
Italiaanse gerrookte kaas, vergelijkbaar met Mozzarella en verkocht in slierten. Gemaakt van koe- en buffelmelk.
TRIPEL CRÈME
Zeer zachte en vette dessertkaas.
TRIPLE CRÈME CHEVRE
Zeer zachte en vette dessertkaas van geitenmelk.
TRØNDER
Noorse half-zachte kaas met 45% vet.
TUAREG
Een ongezouten kaas van magere melk uit Noord Afrika..
VACHERIN (Vacherin Mont d'Or)
VAYATZOR
Een Russische kaas van een mengsel van schapen- en geitenmelk.Er worden vaak kruiden, wortels en zelfs gist aan toegevoegd.
VECCHIO MULINO
Een Italiaanse kaas met scherpe smaak.
VENDÔME
Een zachte Franse kaas, gerijpt in houtskool of as.
VENDOMIS de CHEVRE
Een Franse zachte geitenkaas .
VERDE-MONT
Een Amerikaanse roomkaas met laag vetgehalte.
VERMONT CHEDDAR
Een rijpe Cheddar uit de Amerikaanse staat Vermont.
VERMONT SAGE
Een rijpe Cheddar uit de Amerikaanse staat Vermont met toegevoegde salvia.
WEISSLACKER
Een Duitse zeer scherpe kaas, vergelijkbaar met Limburger.
WILTSHIRE
Engels. Scherp en kruimelig, vergelijkbaar met Cheddar.
WISCONSIN LONGHORN
Een Amerikaanse Cheddar variant met redelijk scherpe smaak. Ideaal voor gebruik in warme gerechten.
WYEDALE
Een Belgische romige zachte kaas van koemelk.
YEGHEGNATZOR
Een Russische zachte kaas. Vergelijkbaar met Vayatzor.
YORKSHIRE
Engels. Vergelijkbaar met een rijpe Neufchatel. De jonge variant is zacht en romig, de rijpe variant heeft een scherpe smaak.