---

Food-Info.net offers on this page free dictionaries for people with a food allergy or intolerance. We aim to make this list of over 200 allergy-related words available in all European national languages, as well as the main world languages. Dictionaries can be downloaded as pdf files from the list below.
---

Food-Info.net biedt op deze pagina woordenlijsten aan voor mensen met een voedselallergie of -intolerantie. Het doel is om deze lijsten van meer dan 200 woorden beschikbaar te stellen in alle Europese nationale talen, alsmede de voornaamste wereldtalen. De woordenlijsten kunnen gratis gedownload worden als pdf files uit onderstaande lijst.
---

Food-Info.net fournisse sur cette page des dictionnaires gratuits pour aider les gens qui ont une allergie ou une intolérance alimentaire. Nous visons à créer une liste de vocabulaire des allergies comportant plus de 200 termes, disponible dans toutes les langues des nations européennes ainsi que dans les langues internationales principales. Les dictionnaires peuvent être téléchargés sous le format 'pdf' à partir de la liste ci-dessous :
---

Food-Info.net ofrece en esta página diccionarios gratis para gente con alergia o intolerancia a alimentos. Nuestro objetivo es hacer de esta lista de más de 200 palabras relacionadas con alergias disponibles en todas las lenguas de las naciones de Europa, así como en los principales idiomas del mundo. Los diccionarios pueden ser descargados como archivos pdf de la lista ubicada en la parte inferior.
---

Food-Info.net offre un accesso gratuito a un dizionario rivolto a persone con allergie o intolleranza alimentare. Lo scopo è di rendere disponibile questa lista di 200 parole collegate alle allergie e all'intolleranza alimentare in tutte le lingue europee e nelle principali lingue del mondo. Il dizionario può essere scaricato come file pdf dalla lista sottostante.
---

Food-info.net bietet auf dieser Seite gratis Wörterbücher für Lebensmittelallergiker und Personen mit Lebensmittelintoleranzen an. Unser Ziel ist eine Wörterliste mit mehr als 200 auf Lebensmittelallergien bezogener Wörtern in allen europäischen Sprachen und den größten Weltsprachen. Die Wörterbücher können als pdf-Bestand aus der folgenden Liste heruntergelanden werden.
---

Food-Info.net tilbyr denne siden med gratis oversettelser for mennesker med mat-allergi eller –intoleranse. Vi ønsker med denne listen å gjøre tilgjengelig over 200 allergi relaterde ord på alle europeiske språk, samt de viktigste verdensspråkene. Oversettelsene kan lastes ned som pdf-fil fra listen under.
---

Food-Info.net stiller på denne side gratis ordbøger til rådighed for mennesker med allergi eder intolerance over fod madvarer. Målet er at gøre denne liste med over 200 allergi relevante ord tilgængelig på alle Europæiske sprog, såvel som på verdens hoved sprog. Ordbøgerne kan hentes som pdf-filer fra listen nedenfor.
---

Food-Info.net erbjuder på denna hemsida gratis ordböcker för människor med livsmedelsallergi och livsmedelintolerans. Vårt mål är att erbjuda en lista med över 200 allergirelaterade uppslagsord på alla europeiska nationella språk samt andra stora världsspråk. Ordböckerna kan nedladdas som pdf-filer från nedanstående lista.
---

Food-Info.net nabízí na této stránce bezplatný slovník pro lidi s alergií nebo nesnášenlivostí na potraviny. Naším záměrem bylo vytvořit seznam s více než 200 souvisejících slov, které jsou dostupné nejen ve všech evropských národních jazycích, ale i v hlavních světových jazycích. Slovníky je možné stahovat ve formátu pdf ze seznamu, který je uveden níže.
---

Food-Info.net oferuje na tej stronie darmowe słowniki dla ludzi z alergią lub nietolerancją pokarmową. Zamierzamy udostępnić listę ponad 200 słów związanych z alergią we wszystkich językach europejskich, jak również w głównych językach świata. Słowniki te mogą być pobrane jako pliki PDF z listy poniżej.
---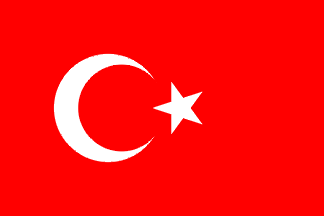 Food-info.net bu sayfada gıda alerjisi veya intoleransı olan kişilerin kullanması için ücretsiz bir sözlük sunmaktadır. Biz burada, 200'den fazla alerji ile ilgili sözcüğün listesini tüm Avrupa dillerinde ve yaygın olan dünya dillerinde hazırlamayı amaçladık. Sözlükler aşağıda verilen listeden pdf dosyası olarak indirilebilir.
---

Το food-info.net παρέχουν σε αυτή την ιστοσελίδα δωρεάν λεξικά για άτομα που υποφέρουν από διατροφική αλλεργία ή δυσανεξία. Σκοπός μας είναι να μεταφράσουμε αυτή τη λίστα, που περιέχει περισσότερες από 200 σχετικές λέξεις, σε όλες τις ευρωπαϊκές γλώσσες καθώς και στις κυριότερες παγκόσμιες γλώσσες. Μπορείτε να κατεβάσετε τα λεξικά ως αρχεία pdf από την λίστα που ακολουθεί.
---

Food-Info.net oferă în această pagină dicţionare gratuite pentru persoanele cu alergii alimentare sau intoleranţe. Ne propunem să oferim această listă cu peste 200 de cuvinte legate de acest subiect în toate limbile europene, dar şi mondiale. Dicţionarele pot fi salvate ca documente .pdf din lista de mai jos.
---

O Food-Info.net oferecem nesta página um dicionário de livre acesso para pessoas que possuam algum tipo de alergia ou intolerância alimentar. É nosso objectivo tornar esta lista de mais de 200 palavras relacionadas com substâncias alergogénicas disponível em todas as línguas europeias e nas principais línguas mundiais. Os dicionários podem ser descarregados em formato pdf da lista abaixo indicada.
---

Food-Info.net ponúkajú na tejto stránke bezplatný slovník pre ľudí trpiacich potravinovou alergiou alebo intoleranciou. Vytvorili sme zoznam s viacej ako 200 slov súvisiacich s potravinovou alergiou, ktorý je dostupný nielen vo všetkých európskych národných jazykoch, ale aj v hlavných svetových jazykoch. Slovníky je možné sťahovať v podobe pdf formátu priamo z nižšie uvedeného zoznamu.
---

Food-Info.net na ovoj stranici besplatno objavljuju rječnik pojmova za osobe alergične na, ili koje ne podnose, hranu. Namjera nam je načiniti popis, na svim europskim i na glavnim svjetskim jezicima, od preko 200 pojmova vezanih uz alergiju. Rječnici se mogu preuzeti kao pdf dokument s dolje navedenog popisa.
---

Food-Info.net ponujata brezplačno uporabo slovarjev o alergijah na hrano in prehranski intoleranci. Naš cilj je, sestaviti zbirko z več kot 200 besedami na temo alergije na hrano. Slovarji bodo prevedeni v vse evropske uradne, kakor tudi v glavne svetovne jezike. Slovarji so na voljo v pdf dokumentih.
---

Food-Info.net предлагают страницы бесплатных словарей для людей с пищевой аллергией или непереносимостью. Мы стремимся делать этот список, более чем 200 слов связанных с аллергией, доступным на всех национальных европейских языках, так же и на главных мировых языках. Словари могут быть загружены как pdf файлы от списка ниже.
---

Food-Info.net пропонують на цiй сторінцi безкоштовний словник для людей з алергією або нетерпимістю до їжі . Ми прагнемо зробити цей список переклада більш ніж 200 пов'язаних з алергією слів доступним на всіх європейських національних мовах, так само як головних світових мовах. Словники можуть бути завантажені як pdf файли від списку нижче.
---

Food-Info.net tarjoavat näillä verkkosivuilla ilmaisia sanakirjoja ruoka-allergiasta tai -yliherkkyydestä kärsiville. Tarkoituksemme on tarjota tämä lista, jossa on yli 200 allergiaan liittyvää sanaa, saataville kaikilla Euroopan kansalliskielillä ja lisäksi muilla maailman pääkielillä. Sanakirjat voidaan ladata pdf-tiedostoina alla olevasta listasta.
---

Food-Info.net 在此网页为食品过敏或不耐受人群提供免费词汇字典。我们用欧洲各国语言以及世界主要语言整理出超过 200 个过敏相关词汇。点击下表下载 PDF 文件格式词汇单。
---

Food-Info.net では、このページで食品アレルギーまたは食品不耐性患者の方々のための無料辞書を提供しています。このリストは、200以上のアレルギーに関連する単語を全てのヨーロッパ言語及び世界の主な言語で使えるようにすることを目的として作成されました。辞書は下記リストからダウンロードできます(PDFファイル)。
---

Food-Info.net menawarkan kamus gratis di halaman ini untuk orang yang mempunyai alergi atau tidak toleran terhadap suatu jenis makanan. Kami bertujuan membuat daftar lebih dari 200 kata-kata yang berkaitan dengan alergi ini ada dalam semua bahasa nasional Eropa, seperti juga untuk bahasa-bahasa yang lain. Kamus ini dapat di-download sebagai pdf file dari daftar di bawah ini.