An initiative of :

Wageningen University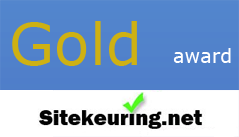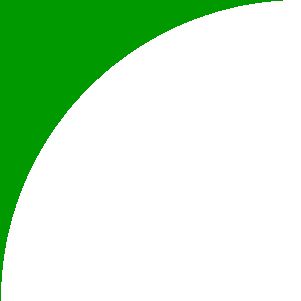 Food-Info.net> Topics > Food Safety > Toxins > Overview of food-borne toxins
Mycotoxins
Moulds can appear during the growth or storage of foods. Some, although not all, moulds produce toxic substances that can cause disease or illness when eaten by humans and/or animals. These substances are called mycotoxins.
It is difficult to prevent moulds from growing on foods but their levels can be decreased by maintaining hygienic conditions during food processing and storage. Toxin-producing moulds are a particular problem in developing countries, where storage conditions may not be as controllable as in developed countries. Also, the warm and moist climate of tropical regions raises the risk of moulds infesting foods.
Mycotoxins differ greatly in terms of their toxicity and their effects on human health. The effect of mycotoxins depends on the amount and the type of toxin consumed. Research in the UK has shown that most people consume small amounts of mycotoxins in their diet without any obvious ill effects.
Mycotoxins can be produced from many different kinds of moulds,however most come from the genera Aspergillus, Penicillium, and Fusarium. Not all of these fungi produce mycotoxins, and one mould may produce different kinds of toxins, making it difficult to generalise about their effect on human health.
Mycotoxins differ in their origins and overall effects on health. The most common mycotoxins are :
Aflatoxins
Ochratoxin
Trichotecenes
Zearalenone
See also the questions and answers on mycotoxins.
The following table shows a larger number of common and less-common toxins produced by various moulds. Most of these do not pose a health effect in humans. Beware : not all of these are food-related, even though the fungi may be present in food.
Mycotoxin

Organism

Acetoxyscirpenediol

Fusarium moniliforme, F. equiset i, F. oxysporum, F. culmorum, F. avenaceum, F. roseum, and F. nivale

Acetyldeoxynivalenol

Fusarium moniliforme, F. equiseti, F. oxysporum, F. culmorum, F. avenaceum, F. roseum, and F. nivale

Acetylneosolaniol

Fusarium moniliforme, F. equiseti, F. oxysporum, F. culmorum, F. avenaceum, F. roseum, and F. nivale

Acetyl T-2 toxin

Fusarium moniliforme, F. equiseti, F. oxysporum, F. culmorum, F. avenaceum, F. roseum, and F. nivale

Aflatoxin

Aspergillus flavus, A. parasiticus

Aflatrem

Aspergillus flavus

Altenuic acid

Alternaria alternata

Alternariol

Alternaria alternata

Austdiol

Aspergillus ustus

Austamide

Aspergillus ustus

Austocystin

Aspergillus ustus

Avenacein

Fusarium moniliforme, F. equiseti, F. oxysporum, F. culmorum, F. avenaceum, F. roseum, and F. nivale

Beauvericin

Fusarium moniliforme, F. equiseti, F. oxysporum, F. culmorum, F. avenaceum, F. roseum, and F. nivale

Bentenolide

Monographella nivalis

Brevianamide

Aspergillus ustus

Butenolide

Fusarium moniliforme, F. equiseti, F. oxysporum, F. culmorum, F. avenaceum, F. roseum, and F. nivale

Calonectrin

Fusarium moniliforme, F. equiseti, F. oxysporum, F. culmorum, F. avenaceum, F. roseum, and F. nivale

Chaetoglobosin

Chaetomium globosum

Citrinin

Aspergillus carneus, A. terreus, Penicillium citrinum, P. hirsutum, P. verrucosum

Citreoviridin

Aspergillus terreus, Penicillium citreoviride

Cochliodinol

Chaetomium cochliodes

Crotocin

Acremonium crotocinigenum

Cytochalasin E

Aspergillus clavatus

Cyclopiazonic acid

Aspergillus versicolor

Deacetylcalonectrin

Fusarium moniliforme, F. equiseti, F. oxysporum, F. culmorum, F. avenaceum, F. roseum, and F. nivale

Deoxynivalenol diacetate

Fusarium moniliforme, and F. nivale

Deoxynivalenol monoacetate

Fusarium moniliforme, F. culmorum, F. avenaceum, F. roseum, and F. nivale

Diacetoxyscirpenol

Fusarium moniliforme, F. equiseti

Destruxin B

Aspergillus ochraceus

Enniatins

Fusarium moniliforme, F. avenaceum, F. roseum, F. solani, and F. nivale

Fructigenin

Fusarium moniliforme, F. culmorum, F. avenaceum, and F. roseum

Fumagilin

Aspergillus fumigatus

Fumonisin B 1

Fusarium moniliforme, F. culmorum, F. avenaceum, and F. nivale

Fusaric acid

Fusarium moniliforme

Fusarin

Fusarium moniliforme

Gliotoxin

Alternaria, Aspergillus fumigatus, Penicillium

HT-2 toxin

Fusarium moniliforme, F. culmorum, F. avenaceum, and F. nivale

Ipomeanine

Fusarium moniliforme, F. culmorum, F. avenaceum, and F. nivale

Islanditoxin

Penicillium islandicum

Lateritin

Fusarium moniliforme, F. culmorum, F. avenaceum, and F. nivale

Lycomarasmin

Fusarium moniliforme

Malformin

Aspergillus niger

Maltoryzine

Aspergillus spp.

Moniliformin

Fusarium moniliforme, F. equiseti, F. oxysporum, F. culmorum, F. avenaceum, F. roseum, and F. nivale

Monoacetoxyscirpenol

Fusarium moniliforme, F. equiseti, F. oxysporum, F. culmorum, F. avenaceum, F. roseum, and F. nivale

Neosolaniol

Fusarium moniliforme, F. solani, F. culmorum, F. avenaceum, and F. roseum

Nivalenol

Fusarium moniliforme, F. equiseti, F. oxysporum, F. culmorum, F. avenaceum, F. roseum, and F. nivale

NT-1 toxin

Fusarium moniliforme, F. equiseti, F. oxysporum, F. culmorum, F. avenaceum, F. roseum, and F. nivale

NT-2 toxin

Fusarium moniliforme, F. equiseti, F. oxysporum, F. culmorum, F., F. solani, avenaceum, F. roseum, and F. nivale

Ochratoxin

Aspergillus ochraceus, Penicillium viridictum

Patulin

Aspergillus clavatus, Penicillium expansum, Botrytis,
P. roquefortii, P. claviforme, P. griseofulvum

Penicillic acid

Aspergillus ochraceus

Penitrem

Penicillium crustosum

Roridin E

Myrothecium roridum, M. verrucaria, Dendrodochium spp., Cylindrocarpon spp., Stachybotrys spp.

Rubratoxin

Penicillium rubrum

Rubroskyrin

Penicillium spp.

Rubrosulphin

Penicillium viridicatum

Rugulosin

Penicillium brunneum, P. kloeckeri, P. rugulosum

Sambucynin

Fusarium moniliforme, F. equiset i, F. oxysporum, F. culmorum, F. solani, F. avenaceum, F. roseum, and F. nivale

Satratoxins, F,G,H

Stachybotrys chartarum, Trichoderma viridi

Scirpentriol

Fusarium moniliforme, F. equiseti, F. oxysporum, F. culmorum, F. solani, F. avenaceum, F. roseum, and F. nivale

Slaframine

Rhizoctonia leguminicola

Sterigmatocystin

Aspergillus flavus, A. nidulans, A. versicolor, Penicillium rugulosum

T-1 toxin

Fusarium moniliforme, F. equiseti, F. culmorum, F. solani, F. avenaceum, F. roseum, and F. nivale

T-2 toxin

Fusarium moniliforme, F. equiseti, F. culmorum, F. solani, F. avenaceum, F. roseum, and F. nivale

Triacetoxyscirpendiol

Fusarium moniliforme, F. equiseti, F. avenaceum, F. roseum, and F. nivale

Trichodermin

Trichoderma viride

Trichothecin

Trichothecium roseum

Trichoverrins

Stachybotrys chartarum

Trichoverrols

Stachybotrys chartarum

Tryptoquivalene

Aspergillus clavatus

Verrucarin

Myrothecium verrucaria, Dendrodochium spp., Stachybotrys chartarum

Verruculogen

A spergillus fumigatus, Stachybotrys chartarum

Viopurpurin

Trichophyton spp., Penicillium viridicatum

Viomellein

A spergillus spp., Penicillium aurantiogriseum, P. crustosum, P. viridicatum

Viriditoxin

Aspergillus fumigatus

Xanthocillin

Eurotium chevalieri

Yavanicin

Fusarium culmorum, F. graminearum, F. oxysporum, F. roseum, F. moniliforme, F. avenaceum, F. equiseti, and F. nivale

Zearalenone

Fusarium culmorum, F. graminearum, F. oxysporum, F. roseum, F. moniliforme, F. avenaceum, F. equiseti, and F. nivale