An initiative of :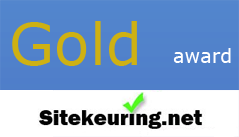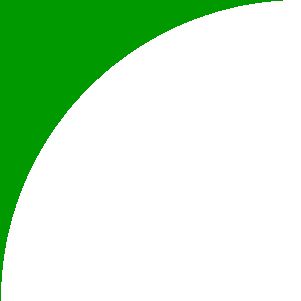 Food-Info.net> Activities
Food-Info.net team activities
The food info team is not only actively working on the site, but we are also present on fairs, exhibitions etc. As we are based in Wageningen (the Netherlands) this is mainly in the Netherlands and neighbouringing countries.
If you would like Food-Info.net to be present at your activity, please contact us at webmaster@food-info.net. However, as we only work with volunteers our budget is very limited and we will normally not pay fees for our presence. We operate in Dutch and English as standard languages, other languages on request.
Examples of activities :
October 4, 2008: Food4You market, Wageningen, the Netherlands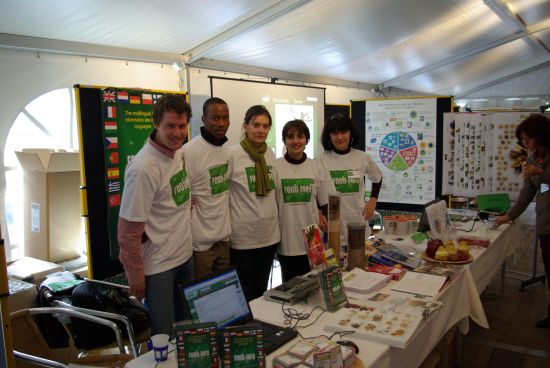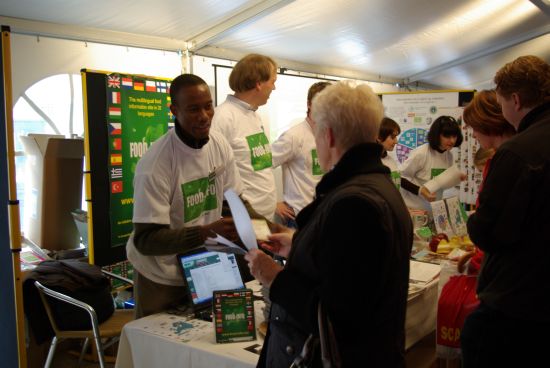 October 4, 2004: Launching booklet on food labels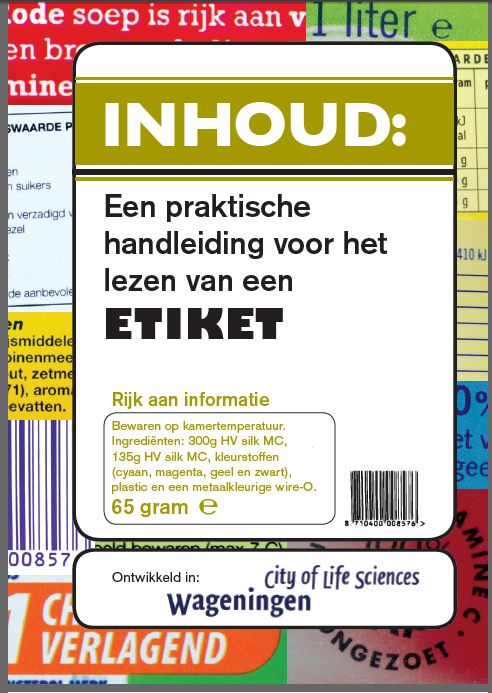 October 6, 2007: Food4You market, Wageningen, the Netherlands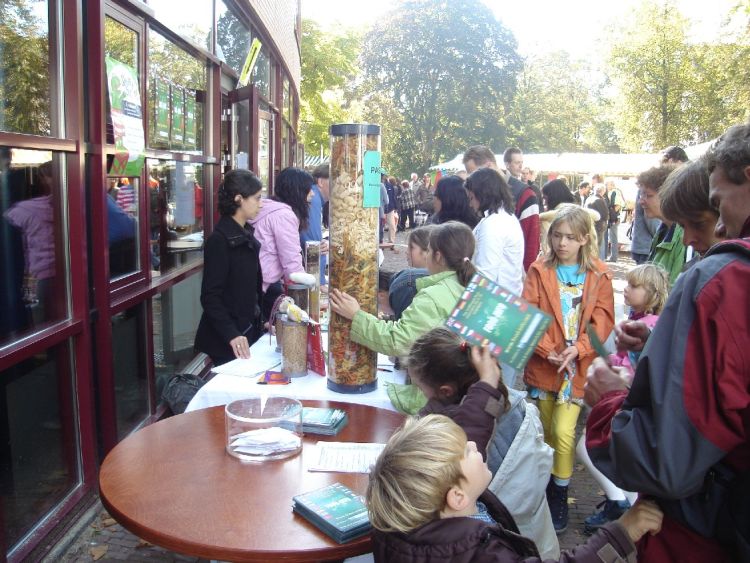 October 15, 2006: Opening Exhibition 'Food-traditions, taboos and delicacies' at the Ethnological Museum in Leiden, the Netherlands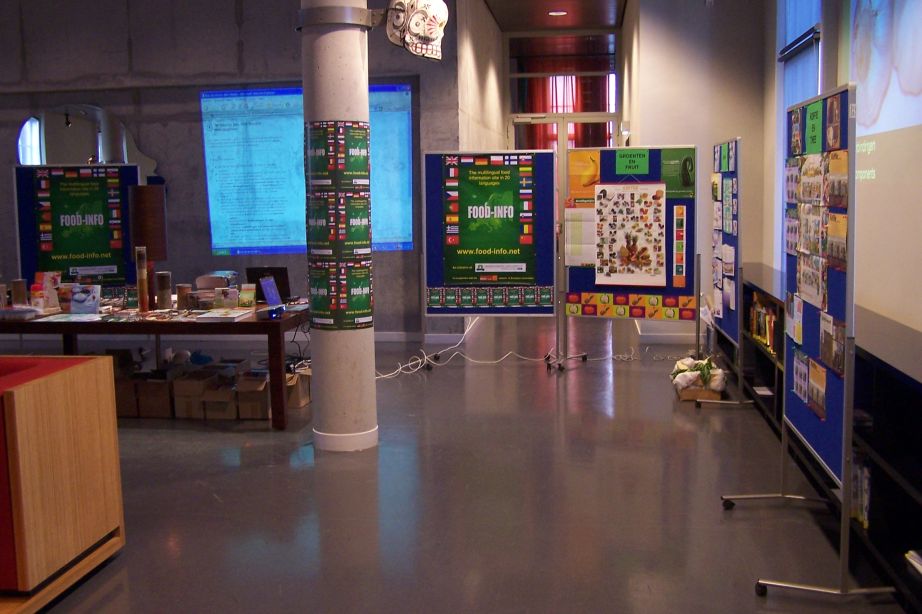 October 10-13, 2005 : Anuga Food Fair, Köln (Germany)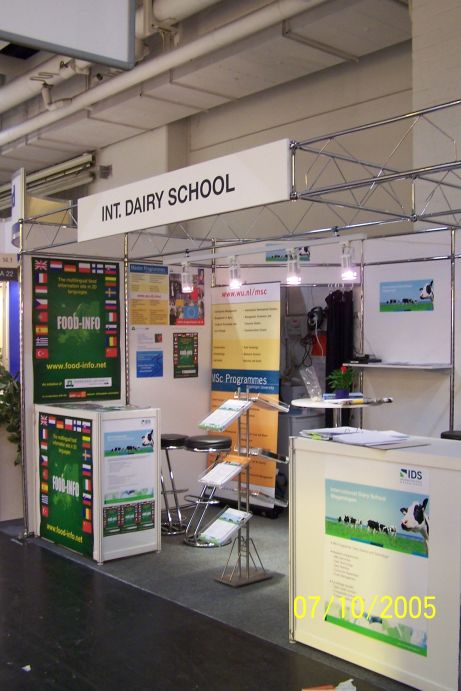 October 1, 2005 : Safety Market, Ede (the Netherlands)